THE CONSULTATION & SPECIFYING PROCESS
A customized approach to art selection can be easily managed and defined within the financial means of any organization. State-of-the-Arts Consultancy can help you take a project from the planning stages, selecting the artwork to placement and final installation.
State-of-the-Arts Consultancy works with a variety of art distributors and local art communities and artists. The design background of our consultants allows us to capture the imagery for a particular project — to create the aesthetic appeal that best represents the firm purchasing the artwork.
The design process entails the following steps:
1. State-of-the-Arts Consultancy meets with the client to assess the scope of the project.
2. A letter of engagement launches the project into motion. Our art consultants review and mark floor plans indicating where art is recommended, taking into account the overall interior design.
3. Once the project details are approved, State-of-the-Arts Consultancy provides a quote that details the cost of the artwork, shipping and installation.
4. State-of-the-Arts Consultancy manages the final installation of the selected artwork to ensure the pieces are properly placed and mounted. If original art is selected, our consultants provide supporting documentation attesting to the authenticity of each piece.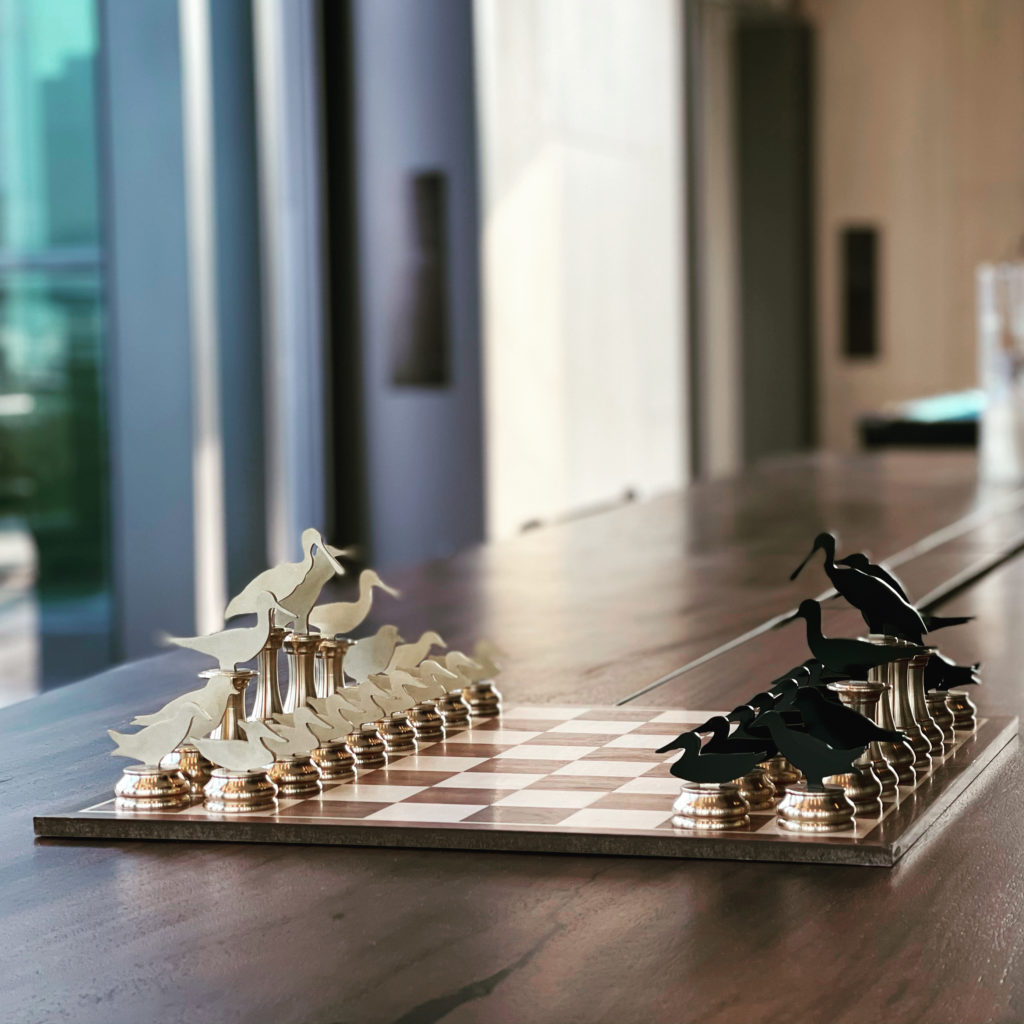 CORPORATE ART SECTION
The selection of Corporate Art reflects the unique personality of an organization and takes into account art formats and associated financial investment. A corporate investment in art and the display of such art tends to furnish insight into how corporate management devote attentive consideration and intrinsic values in matters such as:
EMPLOYEE IMPACT
A corporate environment that is conducive to an effective, efficient and motivated work attitude is created by careful selection of art and decorative elements as Art and Decorative Art can be an integral complement to design. The creation of a work environment with well selected and displayed artwork can help attract and retain valuable employees. A corporate environment that is enhanced aesthetically can inspire creativity. Furthermore, the consideration accorded to corporate staff by corporate management is demonstrated by way of aesthetically appealing environment that can induces harmony, balance and overall well-being.
CORPORATE IMAGE
The selection of artwork, whether original or print, can also help capture or build a corporate brand image. It can serve to convey to the public a business focus and corporate culture. Too often, organizations display prints that are incongruent with their corporate identity. Art collections on the other hand personalize corporate themes – creating an interesting continuity in the brand message.
COMMUNITY BENEFACTION
Another potential value to be considered is the inclusion of work representing local artists. Corporate citizenship and favorable press opportunities can be realized when incorporating regional art, photography, original or numbered prints, as part of a corporate art initiative.